YOUR TENNIS JOURNEY
STARTS HERE.
Tennis in No Time® will take you from total beginner to tennis player in just four weeks. Learn to serve, rally, score, and succeed alongside other new players in a pressure-free setting.
REGISTER AT YOUR CLUB LOCATION
If you are a current club member, click here to register for a discounted rate.
Learn tennis
in just 4 weeks
You'll receive four instructional sessions (one each week) that include drills and gameplay to learn techniques and the rules of tennis. Throughout the duration of the program, you'll have two competitive social mixers to test out your skills and find your tennis circle.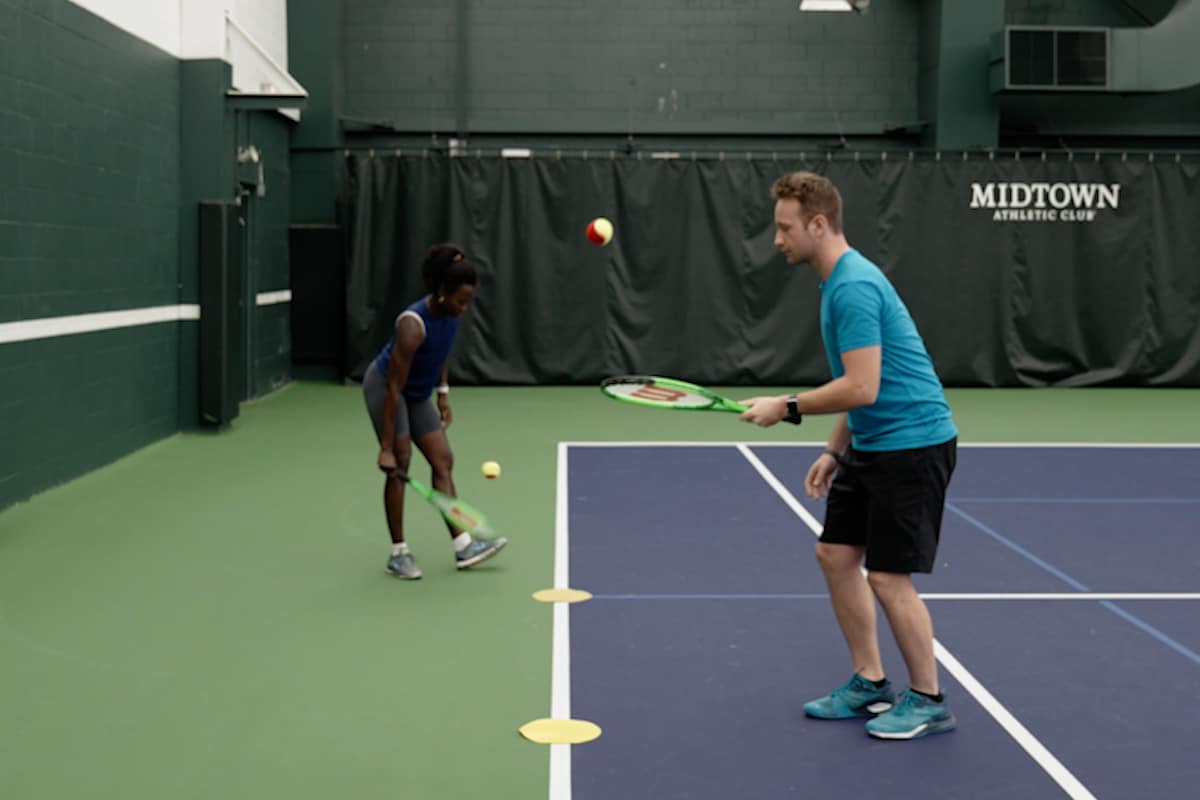 FULL CLUB ACCESS
WITH ENROLLMENT
When you join TNT®, you become an official Midtown member on your session days. That means you can start or end every lesson with a group fitness class, take advantage of our food and drink options, and experience the Midtown lifestyle firsthand.
NO EXPERIENCE, NO GEAR,
NO PROBLEM
Since you're new to tennis, we'll cover your gear. We'll lend you a racquet and plenty of tennis balls—all you need to bring is workout clothes and your curious spirit.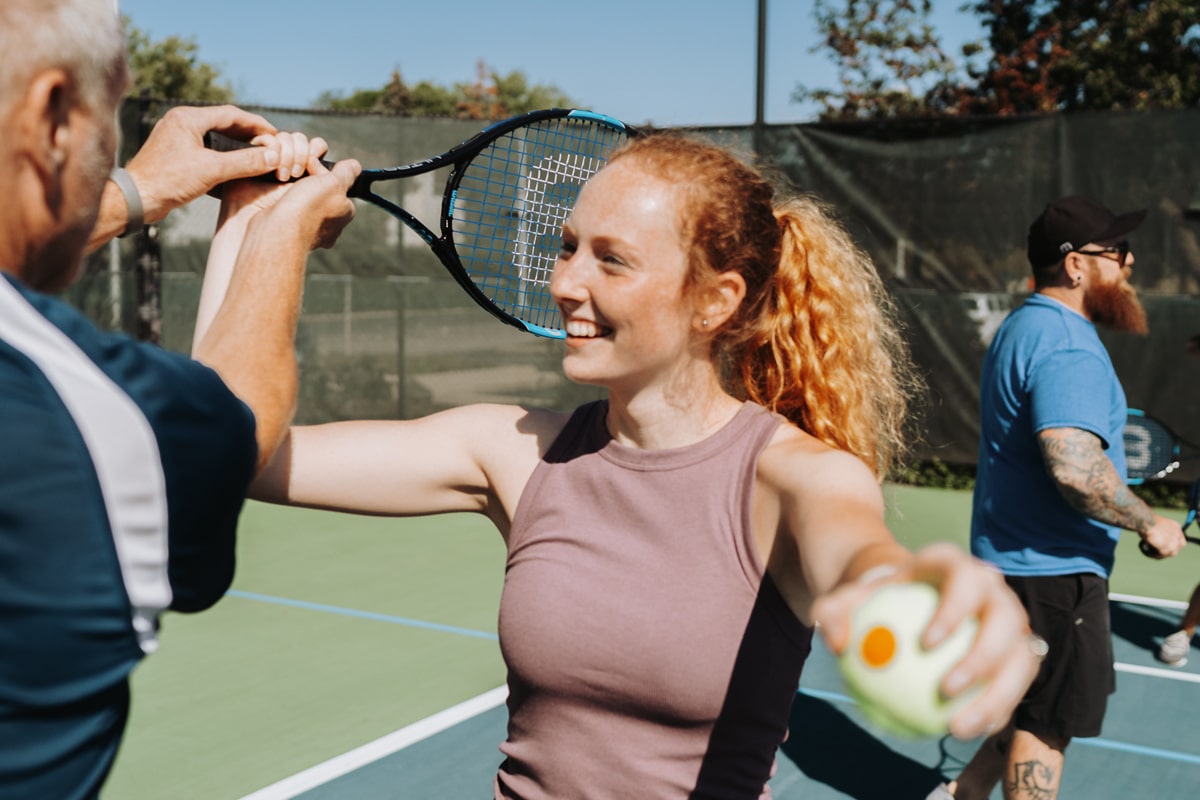 ENROLLMENT IN TENNIS IN NO TIME® INCLUDES
4
instructional sessions
(one each week) with full club access on THE day of your session
2
competitive social mixers to find your circle and improve your game
0
need to buy expensive gear beforehand - we'll provide you with a racquet each week
%
Discount on your own racquet at the end of the program