Abundant state-of-the-art equipment
You'll find the newest models of all the equipment you need to maximize your results. We study equipment and free weight usage patterns to ensure there are no wait times.
100+ boutique studio fitness classes every week
Group exercise is complimentary with membership. Stunning boutique studios, high-energy instructors, and a strong member community will keep you inspired to move the way you love.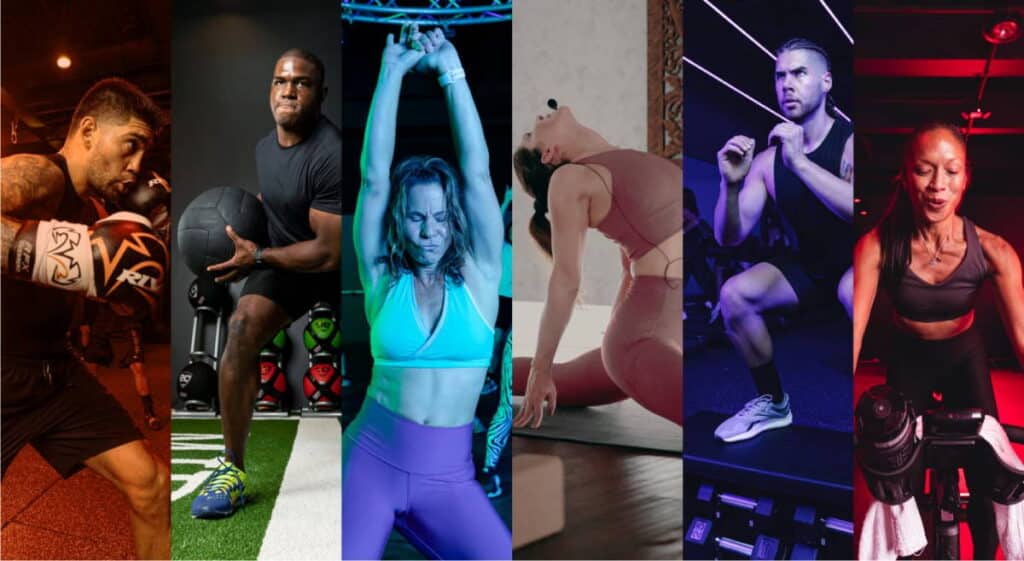 EXPERT COACHES TO HELP YOU ACHIEVE YOUR ASPIRATIONS
Whether your goal is to lose weight, build muscle, improve your backhand, or rehabilitate an injury, working with a certified trainer can help you accomplish your fitness goals with better results in less time.
Midtown offers a variety of Pilates classes to suit all fitness levels. Achieve ultimate body awareness and elevate your practice in our reformer studio, or check out our complimentary group Mat classes.
Youth & Adult Aquatics Programs
Adults and Kids can learn to swim at Midtown. Competitive swimmers can compete on our club team. Signature aquatics classes offer great fitness results with low-impact workouts.
Our athletic clubs include so many ways to move. Explore your club location to see what other sporting options are available, including basketball courts, golf simulators, volleyball leagues, and more.
Keep your kids active at Midtown through play, dance, and sport. At Midtown we believe in building the foundation for an active, healthy, and social life.