THE PREMIER LUXURY
GYM & ATHLETIC CLUB

IN CHICAGO
MIDTOWN ATHLETIC CLUB CHICAGO
Midtown is your luxury health oasis nestled between Bucktown, Lincoln Park, and Logan Square. With world-class amenities, Midtown Athletic Club Chicago is more resort than gym.
To ensure that we continue to provide a premium experience for our members, we are opening membership spots on a limited basis. To guarantee your place at the club as soon as spots become available each month, you can make an initial, refundable investment that will be will applied to your membership once you join. The first step toward becoming a member is to book an appointment to discuss membership options with our team. 
Fitness is only one aspect of a healthy lifestyle. At Midtown Athletic Club, a day at the spa, a bite with friends, or lounging poolside counts as a day at the gym. Build a wellness routine across all our resort-like spaces.
Aquatics
Swim year-round in indoor and outdoor swimming pools featuring poolside lounge space and hot tubs
Locker Rooms
Explore numerous boutique fitness classes included in membership and spacious training spaces with ample equipment
Dining
Spacious steam room, sauna, and a multitude of private showers stocked with exclusive products and plush towels
Spa
Refuel at our contemporary restaurant serving fresh, healthy food options
Shopping
Refuel at our contemporary restaurant serving fresh, healthy food options
Hotel
Refuel at our contemporary restaurant serving fresh, healthy food options
Golf
Refuel at our contemporary restaurant serving fresh, healthy food options
UNLIMITED CLASSES,
ALL INCLUDED
Step into our immersive studios and feel invigorated for every workout. Our strong communities and high-energy instructors will bring you more motivation than you could ever find at home, and it's all included with your membership.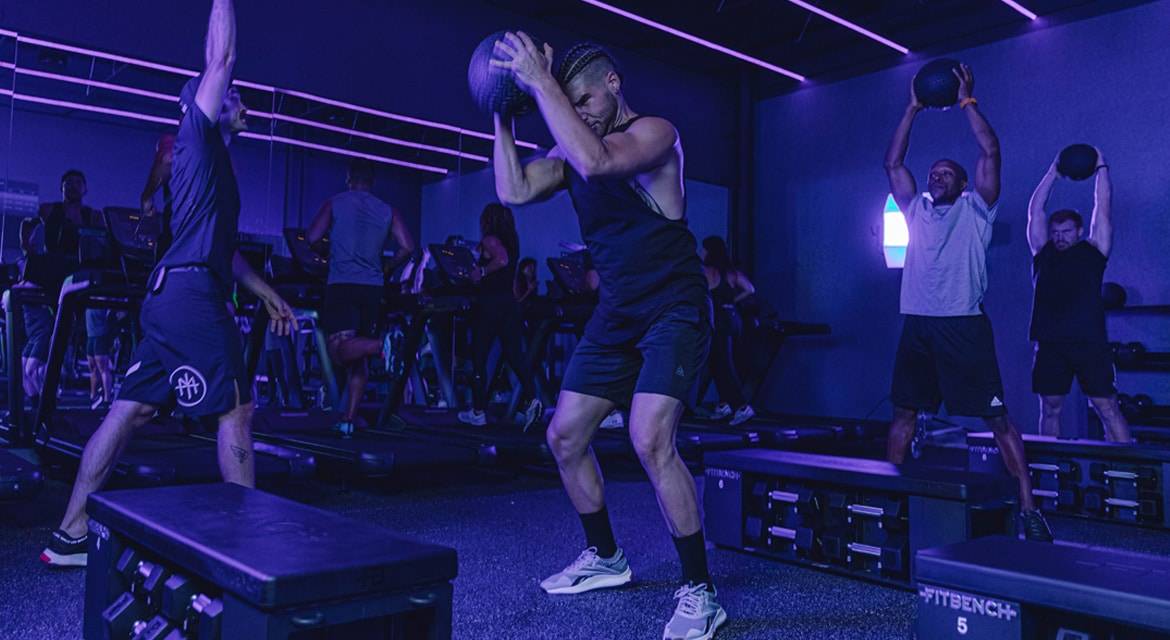 Samadhi
Enlighten your mind, soothe your soul, and strengthen your body with a variety of classes in this boutique yoga sanctuary.
Field
An athletic, dynamic, functional fitness turf. Hit the ground running with an arsenal of gear, classes, and push-ups.
Ride
Immersive cycling studio with high-definition screens and crisp surround sound audio.
Theatre
Be the start of your workout with a selection of high-energy, body sculpting, and dance-based experiences at every level.
Arena
Build strength, speed, and endurance as you alternate between the tread and floor work in this functional fitness studio.
EBF
Train like a boxer through rounds inspired by real fights. Heavy bags and full body strength exercise to go the distance.
TENNIS, THE GAME YOU'LL LOVE FOR LIFE​
With over fifty years in the business, our tennis coaching is unmatched. Not only did we pioneer the NTRP rating system, but we've also created over 80,000 new players through our Tennis in No Time™ program. Whether you're a beginner or an aspiring pro, you're in good hands with us. Check out all our racquet sports facilities and programs:
CHILDCARE INCLUDED WITH FAMILY MEMBERSHIP​​
Know that your kids are in good hands while you sweat, sip, or relax. With our complimentary childcare, youth sports programming, and various camps, they'll be having just as much fun as you in the club, and maybe more.
YOUR NEW PATH IS OUR MISSION​
Every Midtown member starts with LAUNCH, our signature new-member success program. This isn't just free personal training, this is an entire club discovery designed to get you started stronger and keep you going on your wellness journey.
Explore all the benefits of the premier athletic club that's so much more than a gym.
Luxury
LOCKER ROOMS FEATURING SAUNA AND STEAM ROOMS
179+
STUDIO FITNESS CLASSES EVERY WEEK, ALL INCLUDED
4
COMPLIMENTARY EXPERIENCES TO START EVERY MEMBERSHIP
16
WORLD-CLASS INDOOR TENNIS COURTS, PLUS PICKLEBALL AND PADDLE TENNIS
2hrs
COMPLIMENTARY CHILDCARE PER DAY WITH CERTAIN MEMBERSHIPS
4
SEASONS OF AQUATICS WITH INDOOR AND OUTDOOR POOLS
100%
CLUB COVERAGE OF ICU-GRADE AIR SANITATION TECHNOLOGY
+++
PLUS SO MUCH MORE. VISIT THE CLUB TO SEE IT YOURSELF
Gain access to hundreds of classes, personal attention, and unparalleled amenities
Midtown Athletic Club Chicago
2444 N Elston Avenue
Chicago, IL 60647
M1 (Main building) Mondays – Thursdays: 5:00AM – 11:00PM
M2 (Small building) Mondays – Thursdays: 7:00AM – 10:00PM
M1 Fridays: 5:00AM – 10:00PM
M2 Fridays: 7:00AM – 9:00PM
M1 Saturdays and Sundays: 6:00AM – 9:00PM
M2 Saturdays and Sundays: 7:00AM – 7:00PM